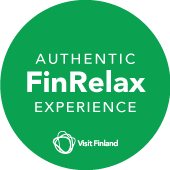 I am a traditional folk healer. Finnish healing traditions are vital and knowledge is still shared mouth-to-mouth. In Parantola modern medicine and traditional healing go hand-in-hand, respecting each others methods. People search for help especially when official health care has run out of good options or a proper diagnosis has not been found. Very often my work is to support medical treatment: to give after-treatment when difficult surgery is done or help you to recover from a period of heavy medication etc.
You can also approach a folk healer when You want to take care of Your health or give Yourself something good: relaxation, moment of concentration, support on important issues etc. We choose the way we work together. I work with intuition and respect the way You see the world.
All the treatments are safe and meet modern hygiene standards. Blood-cups are sterilized in an autoclave. Finnish acupuncture called "fishbone-technique" is done with sterile needles instead of fishbones. You will also get to know traditional folk-medicines like liniment made of ants and salve made of resin.
In Parantola You can experience the Finnish Slow-life. A traditional log-building with sculptures create a timeless atmosphere. Parantola was built with a clear view of a special place for healing – many people feel that the building has a soul. Ecological values are also important – only windpower and wood is being used for heating. Modern dry-toilet was an automatic choice. Parantola is located in an ecovillage Yhteisökylä.
You can come by Yourself or with a small group (up to 12 persons) Info for groups on visitnaantalifinland.com.
The prices for individuals are 55-65 EUR/per hour depending on the technique we use. Traditional blood-cupping including massage and sauna costs 115 EUR. In Finnish healing traditions it is common to use long 2-2,5 hour treatments with gentle massage especially for people who come from a distance, In DeLuxe-treatment you may experience a moment where words no longer are necessary.
I am a member of Finnish Folk Medicine Society. Every year my treatments are available at Folk Healers' Gathering in Kuusamo. On January 2016 Visit Finland rewarded Kuppari-Hanna's Natural Health Spa as an authentic FinRelax experience!
Please ask for more information from Kuppari-Hanna +358-40-5905379.